Hello, how nice that you want to join one of our practices. At the moment we don't have open practices, but you are more than welcome.
Would you like to participate in our dryland, cycling or inline skating practices, please text our secretary Zao: +316 51 72 28 69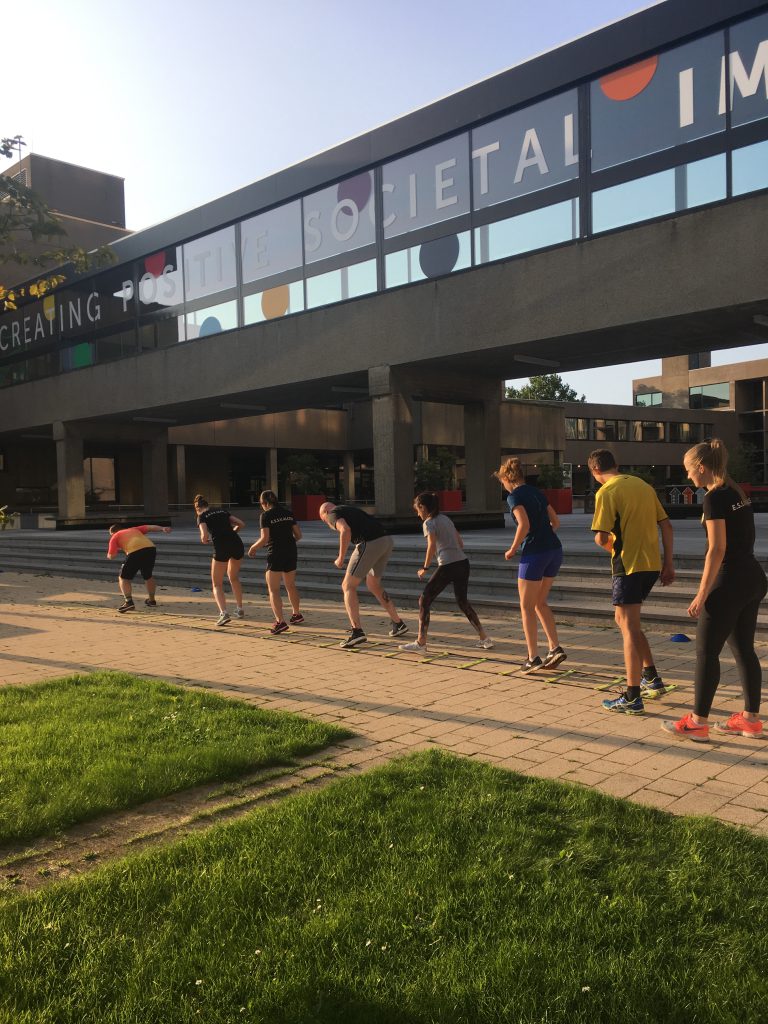 During the drying training we work on our technique and our fitness, just on our own campus next to the clock tower!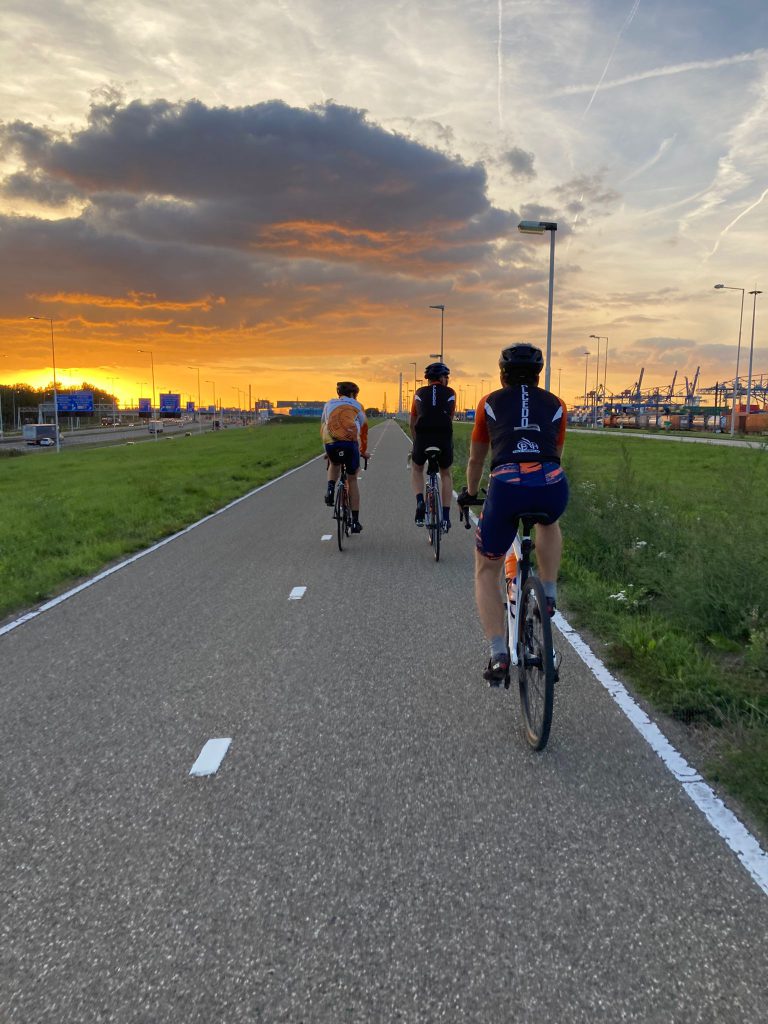 When cycling we take into account everyone's pace and experience, so that everyone can participate!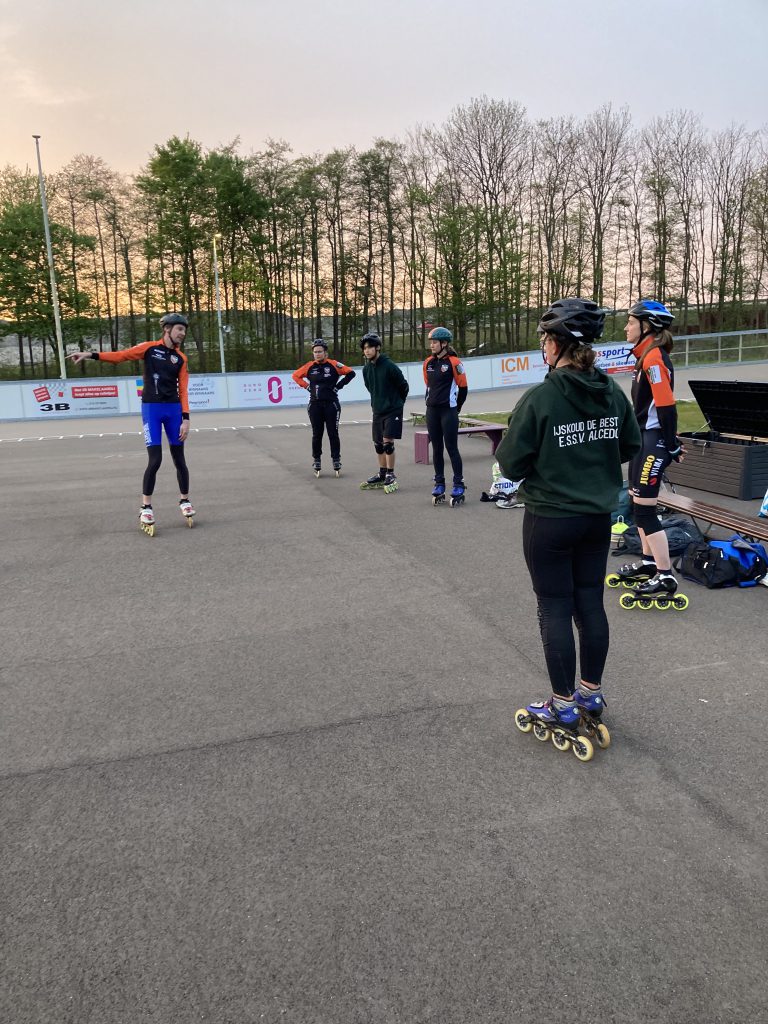 Rollerblading, who hasn't done this? Fortunately, we can drive as many laps as we want on the skating rink!
At the moment the summer season is in progress and there are no open training sessions for the winter training sessions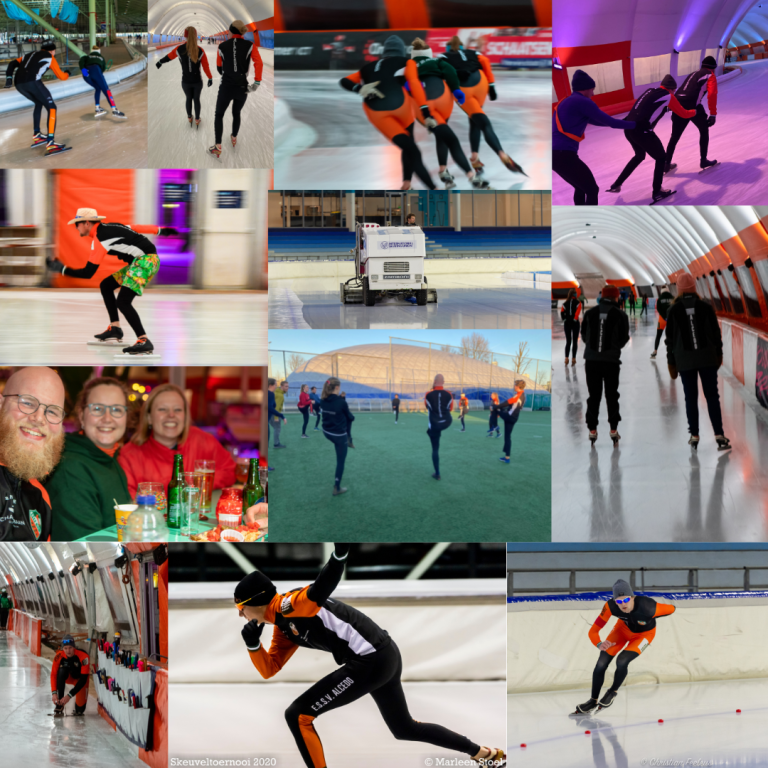 In the winter we skate in our own tunnel at Schaatsbaan Rotterdam.
Good to know:
You can bring your own skates or rent them on site
Buy your ticket online or on the spot at the counter. If you have an Erasmus sports pass, you can buy a ticket twice with a discount!
This applies to the 2022/2023 season
Gloves, Helmet/hat are required! Forgot your hat? You can buy a beautiful Alcedo hat at the board!
There are changing rooms to change.
After the training we close with a drink!